AS/A Level Computer Science
Adaptations 2022
Find out more about Ofqual/DfE's decisions about adaptations in summer 2022 here. In line with those decisions we will be providing advance information about the focus of the content of the summer 2022 exam(s) in this subject. DfE has confirmed that advance information will be provided by 7 February 2022 at the latest. DfE has also decided to retain the flexibility for advance information to be deployed at other points ahead of 7 February 2022 if circumstances require. At least a week's notice will be given if DfE decides that advance information will be released earlier than 7 February 2022.
A Level Computer Science Specification
Download
AS Level Computer Science Specification
Download
Latest Examiners' Report
Download
The Eduqas A level in Computer Science encourages learners to develop:
• an understanding of, and the ability to apply, the fundamental principles and concepts of computer science, including abstraction, decomposition, logic, algorithms and data representation
• the ability to analyse problems in computational terms through practical experience of solving such problems, including writing programs to do so
• the capacity for thinking creatively, innovatively, analytically, logically and critically
• the capacity to see relationships between different aspects of computer science
• the ability to articulate the individual (moral), social (ethical), legal and cultural opportunities and risks of digital technology.
Computers are widely used in all aspects of business, industry, government, education, leisure and the home. In this increasingly technological age, a study of computer science, and particularly how computers are used in the solution of a variety of problems, is not only valuable to the learners themselves but also essential to the future well-being of the country. Computer science integrates well with subjects across the curriculum. It demands both logical discipline and imaginative creativity in the selection and design of algorithms and the writing, testing and debugging of programs; it relies on an understanding of the rules of language at a fundamental level; it encourages an awareness of the management and organisation of computer systems; it extends the learners' horizons beyond the school or college environment in the appreciation of the effects of computer science on society and individuals. For these reasons, computer science is as relevant to a learner studying arts subjects as it is to one studying science subjects.
The Eduqas A level in Computer Science has been designed to give an indepth understanding of the fundamental concepts of computer science and a broad scope of study opportunities. This specification has been designed to free centres to concentrate on innovative delivery of the course by having a streamlined, uncomplicated, future-proof structure, with realistic technological requirements.
There are no prior learning requirements. Any requirements set for entry to a course following this specification are at the discretion of centres. It is reasonable to assume that many learners will have achieved qualifications equivalent to Level 2 at KS4. Skills in Numeracy/Mathematics, Literacy/English and Information Communication Technology will provide a good basis for progression to this Level 3 qualification. Some learners will have already gained knowledge, understanding and skills through their study of Computer Science at GCSE
Coursework that mirrors industry practice.


Access to our

 

digital resources website

 which hosts a wealth of free material, as well as 

Question Bank our free online question paper builder.


Programming skills assessed on-screen.
Read more
Read less
Digital Resources
Books
Key Documents
Online Exam Review
These free digital resources support the teaching and learning of subjects offered by WJEC. Teachers will need to determine how they utilise the resources in the classroom to ensure their greatest effect. 
WJEC/EDUQAS NON-ENDORSED TITLES
Access a collection of interactive units that bring together a number of elements including general data, exam questions, their marking schemes and examiner comments, which will lead you through a review of exam questions.
Upcoming Courses
On Demand Webinars
Materials from previous events
Please visit our secure website to view training materials for this subject.
Online CPD Webinars - GCE A level Computer Science Component 3

To view the webinar you will need:
An up to date browser, such as Internet Explorer 8 (or later)
Adobe Connect and an Adobe plug-in installed
Use this link to download the software needed
(Please contact your IT Technician if you do not have the rights for your PC to install software)
Supporting document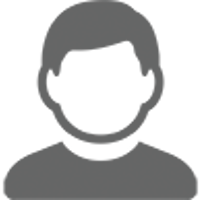 Have a question about AS/A Level Computer Science?
Subject Officer
Our subject team is happy to help you with all your queries related to the teaching and learning of our specifications. Our Subject Officers are all former teachers and are here to support you with delivering our qualifications. Get in touch with us via e-mail or telephone.