Level 1/2 Constructing the Built Environment
Online submission through IAMIS by 5th May
Eduqas requires electronic upload of internal assessments for Entry Pathways, and Level 1/2 qualifications in summer 2022 – see guide here.
NEW Level 1/2 Vocational Award in in Construction and the Built Environment (Technical Award) - Teaching from 2022  FIND OUT MORE
We've updated our Vocational Award to ensure it meets new Ofqual and DfE criteria for Performance Table Qualifications from 2024 onwards. Our updated specification, and sample assessment material and a range of resources to support delivery from September 2022 – are now available. 
If you need further information and support, please get in touch with our Subject Team.
Why choose Eduqas?
Provides learners with an introduction to the construction industry.


Develops learners' practical abilities for three selected skills.


Helps learners understand the relationship between the construction process, the planning of construction projects and construction site safety.


This qualification is on the DfE 2020 Performance Tables. View the list here.


The Department for Education (DfE) has confirmed that those qualifications approved for inclusion in the 2020 performance tables will also be included in performance tables for 2021, 2021 and 2023.
Read more
Read less
WJEC/EDUQAS ENDORSED TITLES
Upcoming Courses
On Demand Webinars
Materials from previous events
More events coming soon. Make sure you sign up for updates to know when dates are released.
Upcoming Professional Learning Events
There are no live events currently scheduled for this qualification. 
Our annual programme is published and open for bookings during the summer term. Sign up for the latest updates here.
Materials from previous courses can be found on the Secure website and/or under the Materials tab.
Please visit our secure website to view training materials for this subject.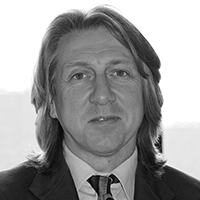 Have a question about Level 1/2 Constructing the Built Environment?
Subject Officer
Our subject team is happy to help you with all your queries related to the teaching and learning of our specifications. Our Subject Officers are all former teachers and are here to support you with delivering our qualifications. Get in touch with us via e-mail or telephone.