Arrangements for AS/A level Geography fieldwork
More and more teachers are choosing Eduqas – find out why!
Interested in switching? Download our free Guide to switching for everything you need to know.
Choose Eduqas and you'll benefit from:
Direct access to our subject specialist for support and guidance when delivering this qualification
Access to our sample assessment materials and guidance for teachers
A range of sample responses for a variety of questions from all components
Need further information?
You can also find out more about our package of support including free teaching and learning resources, direct access to subject-specialists, expert-led CPD, and regional support team on our 'Switch to Us' pages.
---
Arrangements for AS/A level Geography fieldwork
Ofqual has published its decision report on fieldwork for 2022 Decisions on arrangements for non-exam assessment and fieldwork requirements for students entering qualifications in 2022 - GOV.UK (www.gov.uk) Please read both the summary and the decision for fieldwork.
Please note that centres are not required to submit the 2-day fieldwork declaration (AS) or the 4-day fieldwork declaration (A level) in 2022.
Ofqual has decided to carry forward the arrangements that were put in place for 2021 to 2022 for AS/A level Geography.
For Eduqas AS Geography this means students will not be assessed on their own fieldwork in Section B of Component 2, but they will still be assessed on 'unfamiliar' fieldwork. As a result, questions 4 and 5 will be removed from the examination paper.
At A level, the NEA is retained. Primary and secondary data collection should be included in the students' investigation. It is acceptable for primary data to be collected without "going into the field", students can make use of technology to collect data by remote means. In this context, the "field" can include desk-based studies if there is an element of primary data collection. A balance between primary and secondary data has not been defined for past cohorts and this remains the same for 2022.
WJEC (Eduqas) encourages centres to undertake fieldwork with students wherever possible and practical. This will support learners' understanding of the enquiry process and help to develop a range of fieldwork and geographical skills which may still be subject to assessment. These fieldwork experiences could involve data collection in the field and/or remotely and/or via the use of virtual fieldwork methods.
---
The Eduqas A level Geography specification encourages learners to apply geographical knowledge, theory and skills to the world around them. In turn this will enable learners to develop a critical understanding of the world's people, places and environments in the 21st century. Learners should be able to develop both knowledge and understanding of contemporary geographical concepts together with transferable skills that will enable learners to progress to higher education and a range of employment opportunities.
The focus of the specification is to develop an enthusiasm for and competence in geography by using contemporary real-world contexts, from a range of specified spatial scales, and through engagement with and practical application of geographical skills and techniques in the field. This course draws on both physical and human geography, explores people-environment interactions and encourages development of fieldwork at the local level to enable learners to pose enquiry questions.
The course covers the required subject content at an appropriate level of rigour and challenge for a GCE A level qualification. The content is organised into the required core and non-core themes. The non-core content is presented as one compulsory theme and a series of optional themes based on contemporary issues in geography. These non-core themes allow for rigour and in-depth treatment and also provide flexibility for teachers to select themes to develop a course of study suited both to their interests and circumstances. The specialised concepts and geographical skills (quantitative and qualitative skills and approaches) as noted below in the aims and objectives are embedded in the core and non-core content. The Eduqas A level in Geography requires learners to:
develop their knowledge of locations, places, processes and environments, at all geographical scales from local to global across the specification as a whole
develop an in-depth understanding of the selected core and non-core processes in physical and human geography at a range of temporal and spatial scales, and of the concepts which illuminate their significance in a range of locational contexts
recognise and be able to analyse the complexity of people-environment interactions at all geographical scales, and appreciate how these underpin understanding of some of the key issues facing the world today.
develop their understanding of, and ability to apply, the concepts of place, space, scale and environment, that underpin both the national curriculum and GCSE, including developing a more nuanced understanding of these concepts
gain understanding of specialised concepts relevant to the core and noncore content. These must include the concepts of causality, equilibrium, feedback, identity, inequality, interdependence, globalisation, mitigation and adaptation, representation, risk, resilience, sustainability, systems, and thresholds
improve their understanding of the ways in which values, attitudes and circumstances have an impact on the relationships between people, place and environment, and develop the knowledge and ability to engage, as citizens, with the questions and issues arising
become confident and competent in selecting, using and evaluating a range of quantitative and qualitative skills and approaches, (including observing, collecting and analysing geo-located data) and applying them as an integral part of their studies
understand the fundamental role of fieldwork as a tool to understand and generate new knowledge about the real world, and become skilled at planning, undertaking and evaluating fieldwork in appropriate situations
apply geographical knowledge, understanding, skills and approaches in a rigorous way to a range of geographical questions and issues, including those identified in fieldwork, recognising both the contributions and limitations of geography
develop as critical and reflective learners, able to articulate opinions, suggest relevant new ideas and provide evidenced argument in a range of situations.
This specification builds on the knowledge, understanding and skills established at GCSE Geography A or GCSE Geography B
Direct access to our

 

subject specialists who are on hand to give guidance and advice, with no call centres.



Access to our

digital resources website which hosts a wealth of free material developed for both classroom use and as revision aids.


The opportunity to receive centre visits from our

 

Regional Support Team.

 Our representatives will visit your centre and offer face-to-face support and guidance on our specifications.
Read more
Read less
Digital Resources
Books
Online Exam Review
Discover FREE Digital Resources!
Unlock your learners' potential with an impressive range of FREE digital resources, teaching tools and materials.
WJEC/EDUQAS NON-ENDORSED TITLES
Online Exam Review – gain access to general data, exam questions, marking schemes and examiner comments.
Upcoming Courses
On Demand Webinars
Materials from previous events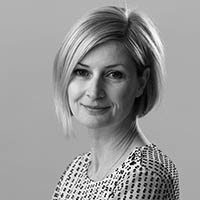 Have a question about AS/A Level Geography?
Subject Officer
Our subject team is happy to help you with all your queries related to the teaching and learning of our specifications. Our Subject Officers are all former teachers and are here to support you with delivering our qualifications. Get in touch with us via e-mail or telephone.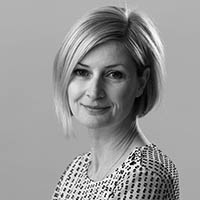 Key Dates
2022
18
Aug
AS/A level Results Day 2022