Adaptations 2022
Find out more about Ofqual/DfE's decisions about adaptations in summer 2022 here. In line with those decisions we will be providing advance information about the focus of the content of the summer 2022 exam(s) in this subject. DfE has confirmed that advance information will be provided by 7 February 2022 at the latest. DfE has also decided to retain the flexibility for advance information to be deployed at other points ahead of 7 February 2022 if circumstances require. At least a week's notice will be given if DfE decides that advance information will be released earlier than 7 February 2022.
A Level Psychology Specification
Download
AS Level Psychology Specification
Download
Latest Examiners' Report
Download
This Eduqas A level specification in Psychology is stimulating, distinctive and attractive, providing exciting opportunities for the learners to:
Study a variety of historical and current psychological approaches
Study classic and contemporary psychological research covering a variety of perspectives and topics
Study principles of investigating human and animal behaviour
Apply psychological information to everyday situations
Explore contemporary issues raised in psychological research
Work scientifically through their own psychological research
Demonstrate greater emphasis on the skills of psychology.
This specification encourages learners to:
Develop essential knowledge and understanding of different areas of psychology and how they relate to each other
Develop and demonstrate a deep appreciation of the skills, knowledge and understanding of scientific methods in psychology
Develop competence and confidence in a variety of practical, mathematical and problem solving skills
Develop their interest in and enthusiasm for psychology, including developing an interest in further study and careers associated with the subject
Understand how society makes decisions about psychological issues and how psychology contributes to the success of the economy and society.
There are no prior learning requirements. Any requirements set for entry to a course following this specification are at the discretion of centres. It is reasonable to assume that many learners will have achieved qualifications equivalent to Level 2 at KS4. Skills in Science, Numeracy/Mathematics, Literacy/English and Information Communication Technology will provide a sound basis for progression to this qualification.
Why choose Eduqas?
Focus on skills development – our specification has been designed to help students to develop both core and essential transferable skills.

Discover a transparent examining process – our mark schemes are clearly structured,  making it easier for students to understand what is required of them.
Read more
Read less
Digital Resources
Books
Key Documents
Online Exam Review
These free digital resources support the teaching and learning of subjects offered by WJEC. Teachers will need to determine how they utilise the resources in the classroom to ensure their greatest effect. 
A Level Psychology - Skills Builder - This book has been written specifically for the WJEC and Eduqas AS and A Level Psychology courses. This resource is suitable for students of all abilities and covers the skills students will need to develop as they progress through the course. If you wish to purchase a copy of this book please complete and return this order form.


WJEC/EDUQAS ENDORSED TITLES
Access a collection of interactive units that bring together a number of elements including general data, exam questions, their marking schemes and examiner comments, which will lead you through a review of exam questions.
Upcoming Courses
On Demand Webinars
Materials from previous events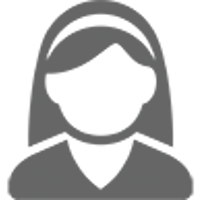 Have a question about AS/A Level Psychology?
Subject Officer
Our subject team is happy to help you with all your queries related to the teaching and learning of our specifications. Our Subject Officers are all former teachers and are here to support you with delivering our qualifications. Get in touch with us via e-mail or telephone.