To celebrate our achievements during the past 12 months, we have published our first Annual Review. The publication highlights the important work being undertaken by Eduqas, in close partnership with stakeholders across the education community, to ensure that learners in England are given the opportunity to reach their potential.
Our 2022/23 Annual Review demonstrates our ability to adapt to changing circumstances, whilst honouring our tradition of providing quality support and guidance to schools and colleges across England.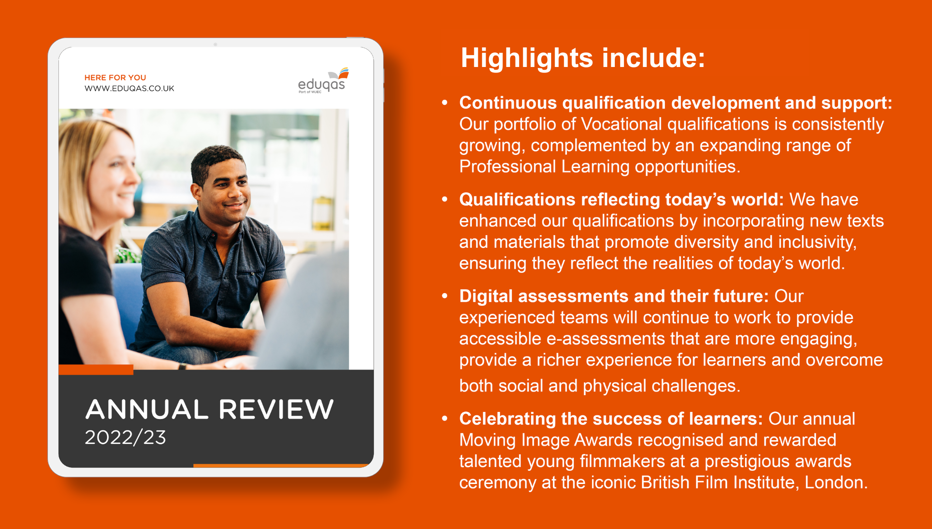 We would be grateful for your feedback, either by email or via our social media channels with hashtag #EduqasAnnualReview
Sign up to our email bulletins to receive regular updates on our work and follow us on our social media channels to get the latest news.