Eduqas A level Biology provides a wide breadth of knowledge across a varied range of
topics. These include the internal workings of organisms in physiology and the
interdependence of living things in ecology, to social issues including human influence on the environment and the ethical considerations of genetics.

In this AS and A Level Biology course, learners are encouraged not only to develop an
understanding, but also an appreciation and sense of wonder at the living world. Promoting an investigative approach, Eduqas A Level Biology gives learners ample opportunities to hone practical, mathematical and problem‐ solving skills.

We provide a range of digital resources for both learners and educators, including A Level Biology revision tools and free teaching resources. You can find both A Level Biology past papers and AS Level Biology past papers at the top of this page.

AS and A Level Biology 2020‐2021

For more information about the Eduqas Biology A Level, including the AS and A Level Biology specification, grading and assessment information, view the menu at the top of the page.
This specification builds on the skills, knowledge and understanding set out in the
GCSE biology course.
Access to our

 

digital resources website which hosts a wealth of free material


Three themed components so students can focus their revision for each assessment.


A choice of three options in component 3 to appeal to the interests of different students: Immunology, Human musculoskeletal anatomy, Neuroscience and behaviour.
Read more
Read less
Digital Resources
Books
Online Exam Review
Discover FREE Digital Resources!
Unlock your learners' potential with an impressive range of FREE digital resources, teaching tools and materials.
WJEC/EDUQAS ENDORSED TITLES
WJEC/CBAC NON-ENDORSED TITLES
Access a collection of interactive units that bring together a number of elements including general data, exam questions, their marking schemes and examiner comments, which will lead you through a review of exam questions.
Upcoming Courses
On Demand Courses
Materials from previous events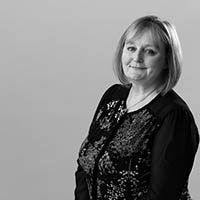 Have a question about AS/A Level Biology?
Subject Officer
Our subject team is happy to help you with all your queries related to the teaching and learning of our specifications. Our Subject Officers are all former teachers and are here to support you with delivering our qualifications. Get in touch with us via e-mail or telephone.