More and more teachers are choosing Eduqas – find out why!
Interested in switching? Download our free Guide to switching for everything you need to know.
Choose Eduqas and you'll benefit from:
Direct access to our subject specialist for support and guidance.
Access to numerous free resources and guidance for teachers.
Free digital textbook specifically written for our qualification.
A specification that will engage, challenge and develop business acumen.
Clear and straightforward assessment strategy.
Distinctive examination papers that build on learner's skills.
Clear amplification in the specification with reference to assessment objectives needed for
each content part.
Clear exam questions with assessment objectives clearly signposted through consistent use
of command words.
Need further information?
You can also find out more about our package of support including free teaching and learning resources, direct access to subject-specialists, expert-led CPD, and regional support team on our 'Switch to Us' pages.
---
Eduqas A Level Business introduces learners to the dynamic business environment and the importance of entrepreneurial activity in creating business opportunities and sustaining business growth.

Learners will have the opportunity to develop a wide range of essential skills required for higher education and employment. The A Level Business course encourages learners to:
Develop an enthusiasm for studying business.
Gain an holistic understanding of business in a range of contexts.
Develop a critical understanding of organisations and their ability to meet society's needs and wants.
Understand that business behaviour can be studied from a range of perspectives.
Generate enterprising and creative approaches to business opportunities, problems and issues.
Be aware of the ethical dilemmas and responsibilities faced by organisations and individuals.
Acquire a range of relevant business and generic skills, including decision‐making, problem‐solving, the challenging of assumptions and critical analysis.
Apply numerical skills in a range of business contexts.
Find a range of resources for AS and A Level Business here on the Eduqas website. As well as the AS and A Level Business Specification, we supply a range of digital teaching resources that are free to download, and can be accessed at the top of this page. Revision tools such as A and AS Level Business past papers are also accessible above.
Clear and succinct content design and assessment strategy


Comprehensive suite of free digital resources to support teaching


Encourages students to relate business content to the real world
Read more
Read less
Digital Resources
Books
Online Exam Review
Discover FREE Digital Resources!
Unlock your learners' potential with an impressive range of FREE digital resources, teaching tools and materials.
Access a collection of interactive units that bring together a number of elements including general data, exam questions, their marking schemes and examiner comments, which will lead you through a review of exam questions.
Upcoming Courses
On Demand Courses
Materials from previous events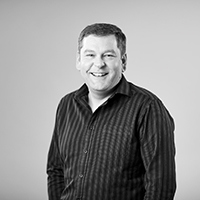 Have a question about AS/A Level Business?
Subject Officer
Our subject team is happy to help you with all your queries related to the teaching and learning of our specifications. Our Subject Officers are all former teachers and are here to support you with delivering our qualifications. Get in touch with us via e-mail or telephone.