All centre marks for Criminology Unit 1 and 3 entries this summer series must be entered on our Internal Assessment Mark Input System (IAMIS) by 8 May, 2022. All samples for moderation must be uploaded via the same IAMIS system by 15 May, 2022. No postal samples will be accepted. Please see our subject specific guidance sheet on uploading samples and marks via IAMIS here. This document contains a link to further comprehensive guidance on using the system. Please adhere carefully to this guidance as you prepare your samples for moderation.
Advance Information
Advance Information can be found, under 'Key Documents'.
Level 3 Applied Certificate in Criminology Specification
Download
Level 3 Applied Diploma in Criminology Specification
Download
Latest Examiners' Report
Download
Don't forget our Controlled Assessment guide is on the secure website.  
The Eduqas Level 3 Certificate in Applied Criminology is equips students with knowledge and understanding of criminology, which is relevant to many job roles within the criminal justice sector, social and probation work, as well as sociology and psychology.

Learners can progress to Criminology Level 3 from any study at Level 2, particularly GCSEs in Sociology, Law, Psychology, Citizenship, History and Humanities. The ideal foundation for students progressing to university, Criminology Level 3 contains elements of psychology, law and sociology.
We provide a range of digital resources for both learners and educators, including Level 3 Criminology past papers, guidance for teaching the course, and professional learning events.

To read the Criminology Level 3 specification or access the available resources, simply
navigate through the menu above.
Why Choose Eduqas?
Knowledge and understanding of the criminal justice system
Develops an awareness of the different types of crime
Explores the behaviour and theories behind why people commit crime.
Criminology is the only Applied General Qualification approved in this category on the 2020 Performance Tables.
Criminology is the only Applied General Qualification approved on the 2020 Performance Tables.
The Department for Education (DfE) has confirmed that those qualifications approved for inclusion in the 2020 performance tables will also be included in performance tables for 2021 and 2022. View the 2020 Performance Tables list here.
Read more
Read less
WJEC/EDUQAS ENDORSED TITLES
WJEC/EDUQAS NON-ENDORSED TITLES
Access a collection of interactive units that bring together a number of elements including general data, exam questions, their marking schemes and examiner comments, which will lead you through a review of exam questions.
Upcoming Courses
On Demand Webinars
Materials from previous events
More events coming soon. Make sure you sign up for updates to know when dates are released.
Upcoming Professional Learning Events
There are no live events currently scheduled for this qualification. 
Our annual programme is published and open for bookings during the summer term. Sign up for the latest updates here.
Materials from previous courses can be found on the Secure website and/or under the Materials tab.
Please visit our secure website to view training materials for this subject.
Level 3 Criminology - Controlled Assessment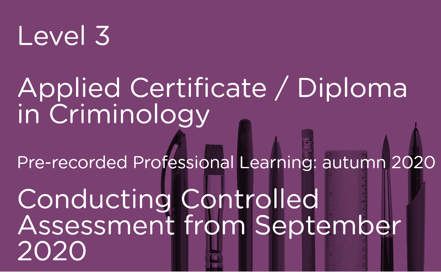 Level 3 Criminology - Introduction to Criminology

To view the webinar you will need:
An up to date browser, such as Internet Explorer 8 (or later)
Adobe Connect and an Adobe plug-in installed
Use this link to download the software needed
(Please contact your IT Technician if you do not have the rights for your PC to install software)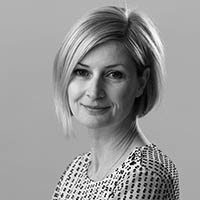 Have a question about Level 3 Criminology?
Subject Officer
Our subject team is happy to help you with all your queries related to the teaching and learning of our specifications. Our Subject Officers are all former teachers and are here to support you with delivering our qualifications. Get in touch with us via e-mail or telephone.