AS and A Level Design and Technology
Summer 2021: Information and updates
Visit our Summer 2021: Information and updates pages for all the latest on how grades will be awarded, support materials, appeals, and results days.


JCQ has also released a range of guidance for schools and colleges here.
GCE A Level D&T Specification
Download
GCE AS D&T Specification
Download
Latest Examiners' Report
Download
Design and technology is an inspiring, rigorous and practical subject. The Eduqas Design and Technology A Level encourages learners to use creativity and imagination when applying iterative design processes to develop and modify designs, and to design and make prototypes that solve real world problems, considering their own and others' needs, wants, aspirations and values.

The A Level Design and Technology specification is designed to develop learners' subject knowledge, including how a product can be developed through the stages of prototyping, realisation and commercial manufacture.

Assessment consists of both a designed and made project, and an examination in either fashion and textiles or product design.

We provide a range of digital resources for both learners and educators, including A Level Design and Technology past papers, digital teaching resources and training events. You can access these, along with the A Level Design and Technology specification, using the menu above.
2 areas of study: Fashion and Textiles and Product Design
 
Well thought through, logical specification


Good progression and flow to higher education


Maximum marks available for designing and making


50% NEA; criteria are straightforward and easy to apply


Direct access to subject specialists


Unlimited access to free resources


Face-to-face professional learning training courses


Support from our regional representatives
Read more
Read less
Digital Resources
Key Documents
Online Exam Review
Summer 21 Assessment Resources
Discover FREE Digital Resources!
Unlock your learners' potential with an impressive range of FREE digital resources, teaching tools and materials.
Online Exam Review – gain access to general data, exam questions, marking schemes and examiner comments.
Our Assessment Resources are sets of questions based on specific themes, topics or skills within the qualification. They are optional resources (their use is not mandatory) which have been created to assist teachers in assessing learners in summer 2021. We recommend that you use the Mapping Grid provided initially to help you find appropriate Assessment Resources. Our Mapping Grid has been designed for you to view, at a glance, the content and assessment objectives covered in each Assessment Resource, and then download the relevant Assessment Resource.
Training and Guidance for Summer 2021
WJEC Eduqas has produced Professional Learning training and guidance packs to support the application of marking schemes and grading.  These view on-demand materials offer expert instruction from senior Eduqas examiners and include marking exemplar and grading exemplar. These materials aim to:
develop your understanding in applying the marking schemes
improve your confidence in awarding marks accurately
exemplify the characteristics of learner responses at differing levels of achievement
provide guidance on how to grade learner evidence.
These materials are suitable for all teachers who need guidance in marking and grading this qualification, and Heads of Department who wish to internally moderate their team's marking.
These materials are now available for you to access as many times as you wish from our secure website here.
Upcoming Professional Learning Events
There are no live events currently scheduled for this qualification. 
Our annual programme is published and open for bookings during the summer term. Sign up for the latest updates here.
Materials from previous courses can be found on the Secure website and/or under the Materials tab.
Please visit our secure website to view training materials for this subject.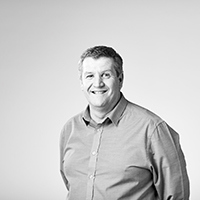 Have a question about AS and A Level Design and Technology ?
Subject Officer
Our subject team is happy to help you with all your queries related to the teaching and learning of our specifications. Our Subject Officers are experienced teachers and are here to support you with delivering our qualifications. Get in touch with us via e-mail or telephone.