Level 1/2 Vocational Award In Engineering - This qualification has been withdrawn
This qualification has been withdrawn and will award for the final time in Summer 2023. Our new Vocational Award in Engineering can be found here.
January 2024 Resits
There are no more NEA submissions for this qualification but there is a re-sit opportunity for the examination in January 2024. Entries must be made by the 21st October 2023 and only learners that have already attempted Unit 3 can be entered. The examination timetable is now available (examination date is on page 9 of the pdf).
NEW Level 1/2 Vocational Award in Engineering (Technical Award) - teaching from 2022   FIND OUT MORE
We've updated our Vocational Award to ensure it meets new Ofqual and DfE criteria for Performance Table Qualifications from 2024 onwards. Our updated specification, and sample assessment material and a range of resources to support delivery from September 2022 – are now available. 
If you need further information and support, please get in touch with our Subject Team.
Why choose Eduqas?
Provides a foundation of knowledge of engineering


Motivates through purposeful tasks set in real world contexts



Access to our

digital resources website which hosts a wealth of free material


Access to our free

 

Question Bank tool


The opportunity to receive centre visits from our

 

Regional Support Team


Direct access to our

 

subject specialists
The Department for Education (DfE) has confirmed that those qualifications approved for inclusion in the 2020 performance tables will also be included in performance tables for 2021, 2021 and 2023.
Read more
Read less
WJEC EDUQAS NON-ENDORSED TITLES
Upcoming Courses
Materials from previous events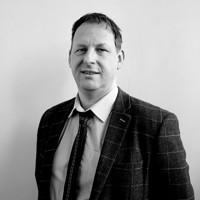 Have a question about Level 1/2 Vocational Award In Engineering - This qualification has been withdrawn ?
Subject Officer
Our subject team is happy to help you with all your queries related to the teaching and learning of our specifications. Our Subject Officers are all former teachers and are here to support you with delivering our qualifications. Get in touch with us via e-mail or telephone.
Key Dates
2023
21
Oct
Winter 2024 Series: Entries Deadline
12
Nov
Winter 2024 Series: Entries Late Fees Payable
2024
11
Jan
Winter 2024 Series: Examination PM 1h 30m 9793/01 Unit 3: Solving Engineering Problems