Why choose Eduqas?

Our Entry Level Certificate in English will assess the reading, writing and communication skills that learners will need in their everyday lives, in the world of work, and in other curriculum areas. It also provides learners with a broad, coherent, satisfying and worthwhile course of study.
Read more
Read less
Digital Resources
Key Documents
Online Exam Review
These free digital resources support the teaching and learning of subjects offered by WJEC Eduqas. Teachers will need to determine how they utilise the resources in the classroom to ensure their greatest effect. 
Access a collection of interactive units that bring together a number of elements including general data, exam questions, their marking schemes and examiner comments, which will lead you through a review of exam questions.
Courses
Materials
Webinars
To view the webinar you will need:
An up to date browser, such as Internet Explorer 8 (or later)
Adobe Connect and an Adobe plug-in installed
Use this link to download the software needed
(Please contact your IT Technician if you do not have the rights for your PC to install software) 
Developing English Language
Webinar: Teaching the novel and unseen prose
Webinar: Teaching grammar
Webinar: Cognitive acceleration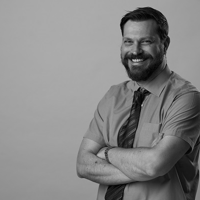 Have a question about Entry Level English?
Subject Officer
Our subject team is happy to help you with all your queries related to the teaching and learning of our specifications. Our Subject Officers are experienced teachers and are here to support you with delivering our qualifications. Get in touch with us via e-mail or telephone.