Advance Information
Advance Information is now available. You will be able to access the information via 'Key Documents' on relevant subject pages.
The Eduqas English Language GCSE provides the opportunity for flexible teaching
approaches, with a specification designed to be highly accessible, broad and interesting.

With a wide range of set texts, learners develop their ability to read critically, write
effectively and coherently, use grammar correctly and expand their vocabulary.
Assessment for GCSE English Language consists of two written examinations, within which spelling, punctuation and grammar make up 20%. Speaking skills are also assessed, but do not contribute to the overall grade.

We offer a wide range of English Language revision tools and digital resources for both learners and teachers, including GCSE English Language past papers, knowledge organisers, exam walk throughs and professional learning events. To learn more, view the menu above or download a copy of our English Language Resource Guide below.
| | |
| --- | --- |
| | English Language Resource Guide - This booklet provides an overview of the support, guidance and resources available to those teaching the Eduqas GCSE English Language specification. |
Co-teachability across GCSE English Language and GCSE English Literature with supporting

 

co-teachability resource.


Our 'long tariff' questions are worth 10 marks, making time management more straightforward.


Students are given a range of choices for creative prose writing.


Our non-fiction writing tasks have realistic contexts that students can relate to.


Marked exemplar available from our Online Exam Review

 website.
Read more
Read less
Digital Resources
Books
Online Exam Review
Discover FREE Digital Resources!
Unlock your learners' potential with an impressive range of FREE digital resources, teaching tools and materials.
WJEC/CBAC ENDORSED TITLES
WJEC/CBAC NON-ENDORSED TITLES
Access a collection of interactive units that bring together a number of elements including general data, exam questions, their marking schemes and examiner comments, which will lead you through a review of exam questions.
Upcoming Courses
On Demand Webinars
Materials from previous events
More events coming soon. Make sure you sign up for updates to know when dates are released.
Upcoming Professional Learning Events
There are no live events currently scheduled for this qualification. 
Our annual programme is published and open for bookings during the summer term. Sign up for the latest updates here.
Materials from previous courses can be found on the Secure website and/or under the Materials tab.
TeachMeet - Reading Resilience: Introducing Strategies through Early Modern English - Student Resource
GCSE English Language - Component 3

Developing English Language
Webinar: Teaching the novel and unseen prose

Webinar: Teaching grammar

Webinar: Cognitive acceleration

To view the webinar you will need:
An up to date browser, such as Internet Explorer 8 (or later)
Adobe Connect and an Adobe plug-in installed
Use this link to download the software needed
(Please contact your IT Technician if you do not have the rights for your PC to install software)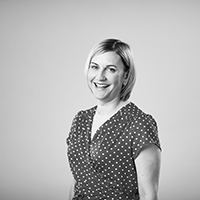 Have a question about GCSE English Language?
Subject Officer
Our subject team is happy to help you with all your queries related to the teaching and learning of our specifications. Our Subject Officers are all former teachers and are here to support you with delivering our qualifications. Get in touch with us via e-mail or telephone.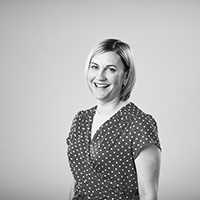 Key Dates
2022
25
Aug
GCSE Results Day 2022