Entry Pathways Humanities
On 25 August 2021, the Education and Skills Funding Agency withdrew funding for students aged 16 and over for a number of qualifications with no or low take-up. This includes some of our Entry Pathways qualifications. A full list of affected qualifications can be found here.
Our Entry Pathways Humanities specification provides learners, centres and employers, with an inclusive and flexible qualification that recognises the widest possible range of quality-assured learner achievements
The qualification is also accessible and responsive – enabling individuals and centres to establish routes to achievement, all based on clear design features that are easy for all users to understand.
Read more
Read less
Welcome to the WJEC's Online Exam Review website. Here you will find a collection of interactive units that bring together a number of elements including general data, exam questions, their marking schemes and examiner comments, which will lead you through a review of exam questions.


Upcoming Courses
On Demand Courses
Materials from previous events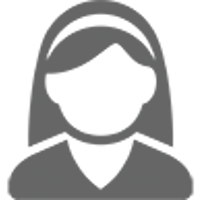 Have a question about Entry Pathways Humanities?
Subject Officer
Our subject team is happy to help you with all your queries related to the teaching and learning of our specifications. Our Subject Officers are all former teachers and are here to support you with delivering our qualifications. Get in touch with us via e-mail or telephone.