GCSE Food Preparation and Nutrition
Advance Information
Advance Information is now available. You will be able to access the information via 'Key Documents' on relevant subject pages.
The Eduqas GCSE in Food Preparation and Nutrition equips learners with the knowledge, understanding and skills required to cook and apply the principles of food science, nutrition and healthy eating. It encourages learners to cook, enables them to make informed decisions about food and nutrition and allows them to acquire knowledge to be able to feed themselves and others affordably and nutritiously, now and later in life.
This specification has been designed to enable centres to concentrate on innovative delivery of the course whilst creating a balance between practical and theoretical knowledge and understanding. The layout of the content into six areas of content promotes flexibility of delivery and releasing two tasks for each of the assessments that constitute the non-examination assessment will ensure learners are able to complete assessments suitable to their needs and that of the centre. By studying food preparation and nutrition learners will: • be able to demonstrate effective and safe cooking skills by planning, preparing and cooking a variety of food commodities whilst using different cooking techniques and equipment.
develop knowledge and understanding of the functional properties and chemical characteristics of food as well as a sound knowledge of the nutritional content of food and drinks.
understand the relationship between diet, nutrition and health, including the physiological and psychological effects of poor diet and health.
understand the economic, environmental, ethical and socio-cultural influences on food availability, production processes, diet and health choices.
demonstrate knowledge and understanding of functional and nutritional properties, sensory qualities and microbiological food safety considerations when preparing, processing, storing, cooking and serving food.
understand and explore a range of ingredients and processes from different culinary traditions (traditional British and international) to inspire new ideas or modify existing recipes
There are no previous learning requirements for this specification. Any requirements set for entry to a course based on this specification are at the school/college's discretion.
This specification will enable learners to make informed decisions about a wide range of further learning opportunities and career pathways.
Pre-recorded online training is available to teachers who may have missed our 'Preparing to Teach' training courses. The online training is available on or website, and also includes a question and answer session with subject specialist, Allison Candy.
The opportunity to receive centre visits from our Regional Support Team. Our representatives will visit your centre and offer face-to-face support and guidance with our specifications.
Direct access to our subject specialists, who are on hand to give guidance and advice, with no call centres.
Read more
Read less
Digital Resources
Books
Online Exam Review
Discover FREE Digital Resources!
Unlock your learners' potential with an impressive range of FREE digital resources, teaching tools and materials.
WJEC/EDUQAS ENDORSED TITLES
| | | |
| --- | --- | --- |
| Title | ISBN | Author/s |
| WJEC EDUQAS GCSE Food Preparation and Nutrition | 9781471867507 | Jacqui Keepin, Helen Buckland |
| Eduqas GCSE Food Prep and Nutrition | 978-1-908682-85-7 | A Clough-Halstead, F Dowling, V Ellis, J Hill, B Jones |
| Eduqas GCSE Food Preparation and Nutrition: Revision Guide | 978-1-908682-87-1 | A Clough-Halstead, F Dowling, V Ellis, J Hill, B Jones |
| Eduqas GCSE Food Prep and Nutrition: Digital Book Bundle | 978-1-908682-86-4 | A Clough-Halstead, F Dowling, V Ellis, J Hill, B Jones |
WJEC/EDUQAS NON-ENDORSED TITLES
Online Exam Review – gain access to general data, exam questions, marking schemes and examiner comments.
Upcoming Courses
On Demand Webinars
Materials from previous events
More events coming soon. Make sure you sign up for updates to know when dates are released.
There are no live events currently scheduled for this qualification. 
Our annual programme is published and open for bookings during the summer term. Sign up for the latest updates here.
Materials from previous courses can be found on the Secure website and/or under the Materials tab.
Please visit our secure website to view training materials for this subject.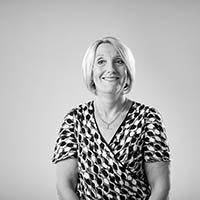 Have a question about GCSE Food Preparation and Nutrition?
Subject Officer
Our subject team is happy to help you with all your queries related to the teaching and learning of our specifications. Our Subject Officers are all former teachers and are here to support you with delivering our qualifications. Get in touch with us via e-mail or telephone.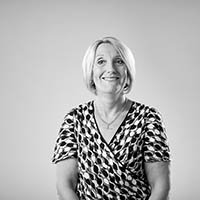 Key Dates
2022
05
May
Component 2 NEA2 task
25
Aug
GCSE Results Day 2022