E-submission via SURPASS
This subject uses e-submission via SURPASS. For information on e-submission and a video walk through guide to the process of uploading files please visit our e-submission page.
The Listening Paper Recording Audio files can be found under 'Resources / Key documents / Listening Paper Recordings'.
The Eduqas GCSE in French is based on a conviction that learners studying a modern foreign language will develop their desire and ability to communicate with and understand speakers of the assessed language in a variety of contexts and for a variety of purposes. The specification supports the aim that the study of a modern foreign language will broaden horizons, develop cultural knowledge and understanding and foster transferable skills such as confidence, communication, problem solving and creativity. The specification also aims to provide learners with a solid foundation on which to prepare them for future language study. This GCSE in French will enable learners to:
develop their ability to communicate confidently and coherently with native speakers in speech and writing, conveying what they want to say with increasing accuracy
express and develop thoughts and ideas spontaneously and fluently
listen to and understand clearly articulated, standard speech at near normal speed
deepen their knowledge about how language works and enrich their vocabulary in order for them to increase their independent use and understanding of extended language in a wide range of contexts
acquire new knowledge, skills and ways of thinking through the ability to understand and respond to a rich range of authentic spoken and written material, adapted and abridged, as appropriate, including literary texts • develop awareness and understanding of the culture and identity of the countries and communities where the language is spoken
be encouraged to make appropriate links to other areas of the curriculum to enable bilingual and deeper learning, where the language may become a medium for constructing and applying knowledge
develop language learning skills both for immediate use and to prepare them for further language study and use in school, higher education or in employment
develop language strategies, including repair strategies. The specification fully meets the Department for Education requirements for modern foreign languages. The content and structure have been developed based on consultation with practising teachers, senior examiners and subject experts.
Consideration has also been given to the following:
accessibility of assessments for learners of different abilities
topics of interest and relevance to learners
assessments which reward spontaneity and creativity by the learner
length of each assessment
This specification builds on subject content which is typically taught at key stage 3 and provides a suitable foundation for the study of A level French
Read more
Read less
Digital Resources
Books
Online Exam Review
Discover FREE Digital Resources!
Unlock your learners' potential with an impressive range of FREE digital resources, teaching tools and materials.
WJEC/EDUQAS ENDORSED TITLES
WJEC/EDUQAS NON-ENDORSED TITLES
Access a collection of interactive units that bring together a number of elements including general data, exam questions, their marking schemes and examiner comments, which will lead you through a review of exam questions.
Upcoming Courses
On Demand Webinars
Materials from previous events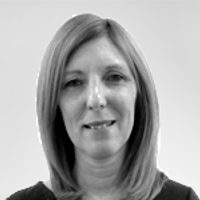 Have a question about GCSE French?
Subject Officer
Our subject team is happy to help you with all your queries related to the teaching and learning of our specifications. Our Subject Officers are all former teachers and are here to support you with delivering our qualifications. Get in touch with us via e-mail or telephone.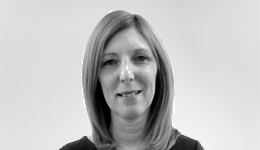 Key Dates
2022
25
Aug
GCSE Results Day 2022