Level 1/2 Hospitality and Catering -This qualification has been withdrawn
This qualification has been withdrawn and will award for the final time in Summer 2023. Our new Vocational Award in Hospitality and Catering can be found here.
NEW Level 1/2 Vocational Award in Hospitality and Catering (Technical Award) - Teaching from 2022 – FIND OUT MORE
We've updated our Vocational Award to ensure it meets new Ofqual and DfE criteria for Performance Table Qualifications from 2024 onwards. Our updated specification, and sample assessment material and a range of resources to support delivery from September 2022 – are now available. 
If you need further information and support, please get in touch with our Subject Team.
---
Why choose Eduqas?
The opportunity to receive centre visits from our Regional Support Team. Our representatives will visit your centre and offer face-to-face support and guidance with our specifications.


Direct access to our subject specialists, who are on hand to give guidance and advice, with no call centres.


This qualification was previously known as the Level 1/2 Vocational Award in Hospitality and Catering Specification A
Our Level 1/2 Vocational Award in Hospitality and Catering is most suitable as a foundation for further study, providing learners with a core depth of knowledge and a range of specialist and general skills that will support their progression to further learning and employment.
Knowledge and understanding of the hospitality and catering industry
Develops ability to plan, prepare and cook dishes
Develops practical skills for the catering industry.
This qualification is on the DfE 2020 Performance Tables and contributes to the Progress 8 measure as one of the 'other' qualifications. View the 2020 list here.
The Department for Education (DfE) has confirmed that those qualifications approved for inclusion in the 2020 performance tables will also be included in performance tables for 2021, 2021 and 2023.
Read more
Read less
Digital Resources
Books
Online Exam Review
Discover FREE Digital Resources!
Unlock your learners' potential with an impressive range of FREE digital resources, teaching tools and materials.
WJEC/Eduqas ENDORSED TITLES
WJEC/Eduqas NON-ENDORSED TITLES
Access a collection of interactive units that bring together a number of elements including general data, exam questions, their marking schemes and examiner comments, which will lead you through a review of exam questions.
Upcoming Courses
On Demand Courses
Materials from previous events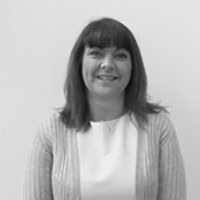 Have a question about Level 1/2 Hospitality and Catering -This qualification has been withdrawn ?
Subject Officer
Our subject team is happy to help you with all your queries related to the teaching and learning of our specifications. Our Subject Officers are all former teachers and are here to support you with delivering our qualifications. Get in touch with us via e-mail or telephone.