Level 1/2 Vocational Award in Hospitality and Catering (Technical Award) - Teaching from 2022
NEW Level 1 /2 Vocational Award in Hospitality and Catering (Technical Award) added to DfE 2024 performance tables
Candidate and Assessor pack for 2023/2024 submission are now available to download from our secure website. Step by step guidance to access packs can be found here.
Our Vocational Award in Hospitality and Catering will develop students' knowledge and understanding of the Hospitality and Catering sector and provide them with opportunities to develop associated practical skills. It covers the hospitality and catering industry and hospitality and catering in action.
Read more
Read less
Level 1/2 Vocational Award in Hospitality and Catering

978-1-86085-745-4

This book has been written specifically for the WJEC and Eduqas Level 1/2 Vocational Award Hospitality and Catering course. This book is suitable for students of all abilities and covers the knowledge and skills students will need as they progress through the course.

 

Alison Palmer has taught Food Technology and Hospitality and Catering, alongside a range of vocational subjects for twenty years. Alison has worked for a major awarding body for fifteen years, many of these years as the principal examiner and moderator for two qualifications. During this time, she has been involved and responsible for two specification developments, producing resources, and delivering CPD and examination assessments.

 

> Order today by completing this form or order on Amazon
It has come to our attention that this text contains the following error:
Pages 222 and 223 state that a nutritional calculator can be used to help answer the question posed. This is incorrect. For clarity, candidates are not allowed to use any resource to support their answers for questions for 2.1.1 or 2.1.2.
We apologise for any inconvenience caused by this error and will correct this in future editions of the text.
Upcoming Courses
On Demand Courses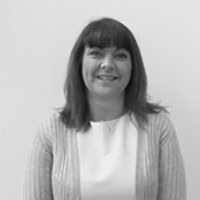 Have a question about Level 1/2 Vocational Award in Hospitality and Catering (Technical Award) - Teaching from 2022?
Subject Officer
Our subject team is happy to help you with all your queries related to the teaching and learning of our specifications. Our Subject Officers are all former teachers and are here to support you with delivering our qualifications. Get in touch with us via e-mail or telephone.