More and more teachers are choosing Eduqas – find out why!
Interested in switching? Download our free Guide to switching for everything you need to know.
Choose Eduqas and you'll benefit from:
Only two exam papers for ease of delivery and administration
Clear and accessible questions
One-year scheme of work for resit candidates
Unlimited access to free digital resources
Free video tutorials and worksheets.
Revision materials (Higher and Foundation)
Need further information?
You can also find out more about our package of support including free teaching and learning resources, direct access to subject-specialists, expert-led CPD, and regional support team on our 'Switch to Us' pages.
---
The Eduqas GCSE in Mathematics provides a broad, coherent, satisfying and worthwhile course of study. It encourages learners to develop confidence in, and a positive attitude towards, mathematics and to recognise the importance of mathematics in their own lives and to society. It also provides a strong mathematical foundation for learners who go on to study mathematics at a higher level post-16. This specification enables learners to:
develop fluent knowledge, skills and understanding of mathematical methods and concepts
acquire, select and apply mathematical techniques to solve problems
reason mathematically, make deductions and inferences and draw conclusions
comprehend, interpret and communicate mathematical information in a variety of forms appropriate to the information and context.
The Eduqas GCSE in Maths places problem solving at the heart of mathematics learning, which helps learners tackle everyday mathematical problems whilst studying and after obtaining the qualification. It encourages the teaching of links between different areas of the curriculum by targeting questions that cover the content from different subject areas within mathematics.
This GCSE maths course is intended to promote a variety of styles of teaching and learning so that the courses are enjoyable for all participants. It will enable learners to progress to higher-level courses of mathematical studies. Following this linear course, learners could benefit from having a greater understanding of the links between subject areas, in particular graphical and algebraic representation, which are prevalent throughout A level mathematics.
GCSE Maths Past Papers
Our GCSE maths past papers help you prepare for your exams by providing you downloadable past exam papers whenever you need them. We have papers from 2017, 2018 & 2018. These include higher and a foundation mathematics past papers. You will also find the accompanying mark scheme for these past papers. 
These past papers give you time limits and guidance notes that help you prepare for a real exam.
Only two examination papers for ease of delivery and administration



Access to our 

digital resources website which hosts a wealth of free material.


Commended by Ofqual for our approach to problem solving.
Read more
Read less
Digital Resources
Online Exam Review
These free digital resources support the teaching and learning of subjects offered by WJEC. Teachers will need to determine how they utilise the resources in the classroom to ensure their greatest effect. 
Access a collection of interactive units that bring together a number of elements including general data, exam questions, their marking schemes and examiner comments, which will lead you through a review of exam questions.
Upcoming Courses
On Demand Courses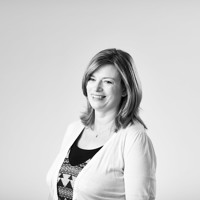 Have a question about GCSE Mathematics?
Subject Officer
Our subject team is happy to help you with all your queries related to the teaching and learning of our specifications. Our Subject Officers are all former teachers and are here to support you with delivering our qualifications. Get in touch with us via e-mail or telephone.