Adaptations 2022
Find out more about Ofqual/DfE's decisions about adaptations in summer 2022 here, and Ofqual's decisions about non-exam assessment here.
We will provide advance information about the content of the summer 2022 exam(s) in this subject. DfE has confirmed that advance information will be provided by 7 February 2022 and that the information can be deployed at other points ahead of 7 February 2022 if required. At least a week's notice will be given if DfE decides that advance information will be released earlier than 7 February 2022.
Information about the adaptations for summer 2022 in this qualification can be found below.
The Eduqas media studies GCSE course offers learners the opportunity to develop knowledge and understanding of these key issues and the ability to debate important questions about the media. It introduces them to a theoretical framework for analysing the media, which also underpins study of the media at AS and A level.
Although the specification focuses predominantly on the contemporary media, this is contextualised and enhanced through the exploration of significant products from different historical periods. Through studying both established and evolving media forms, learners will gain a real awareness of the role of the media in society and culture. The study of a range of rich and stimulating media products is central to this specification, working from the product outwards to develop appreciation and understanding of the media. Learners will draw on their existing experience of the media but will also extend their appreciation and critical understanding through the study of products with which they may be less familiar, including products for different audiences. Choice is an important part of the specification, enabling teachers to select the most appropriate, relevant and engaging products for study for their learners in Component 2.
This specification also recognises the fundamental relationship between theoretical understanding and practical work, providing learners with exciting opportunities to develop media production skills. Learners will apply and develop their knowledge and understanding of media language and representation in relation to media forms and products and become creators of meaning themselves. Learners will be offered a choice of briefs and forms within which to work, enabling them to explore and pursue their own media interests.
The Eduqas GCSE in Media Studies offers a broad, coherent and engaging course of study which enables learners to:
Demonstrate skills of enquiry, critical thinking, decision-making and analysis
Acquire knowledge and understanding of a range of important media issues
Develop appreciation and critical understanding of the media and their role both historically and currently in society, culture and politics
Understand and apply specialist subject-specific terminology to analyse and compare media products and the contexts in which they are produced and consumed in order to make informed arguments, reach substantiated judgements and draw conclusions about media issues
Appreciate how theoretical understanding supports practice and practice supports theoretical understanding
Develop practical skills by providing opportunities for creative media production.
There are no previous learning requirements for this specification. Any requirements set for entry to a course based on this specification are at the school/college's discretion. This specification builds on subject content which is typically taught at key stage 3 and provides a suitable foundation for the study of A level media studies.
A choice of options for production


A choice of options for the set products/texts


Direct access to Subject specialists


Topics and products/texts chosen to appeal to GCSE students


Creative work which is central to the course
Uniform design across GCSE, AS and A level to allow for coherent progression


Flexibility for teachers to choose relevant and appropriate texts/products


Unlimited access to free resources


Face-to-face professional learning courses


Support from our Regional Representatives
Read more
Read less
Digital Resources
Books
Key Documents
Online Exam Review
Discover FREE Digital Resources!
Unlock your learners' potential with an impressive range of FREE digital resources, teaching tools and materials.
WJEC/EDUQAS ENDORSED TITLES
Access a collection of interactive units that bring together a number of elements including general data, exam questions, their marking schemes and examiner comments, which will lead you through a review of exam questions.
Upcoming Courses
Materials from previous events
More events coming soon. Make sure you sign up for updates to know when dates are released.
Training and Guidance for Summer 2021
WJEC Eduqas has produced Professional Learning training and guidance packs to support the application of marking schemes and grading.  These view on-demand materials offer expert instruction from senior Eduqas examiners and include marking exemplar and grading exemplar. These materials aim to:
develop your understanding in applying the marking schemes
improve your confidence in awarding marks accurately
exemplify the characteristics of learner responses at differing levels of achievement
provide guidance on how to grade learner evidence.
These materials are suitable for all teachers who need guidance in marking and grading this qualification, and Heads of Department who wish to internally moderate their team's marking.
These materials are now available for you to access as many times as you wish from our secure website here.
Upcoming Professional Learning Events
There are no live events currently scheduled for this qualification. 
Our annual programme is published and open for bookings during the summer term. Sign up for the latest updates here.
Materials from previous courses can be found on the Secure website and/or under the Materials tab.
Please visit our Secure Website to view training materials for this subject.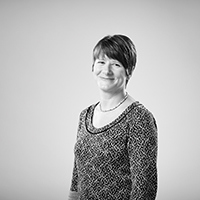 Have a question about GCSE Media Studies?
Subject Officer
Our subject team is happy to help you with all your queries related to the teaching and learning of our specifications. Our Subject Officers are all former teachers and are here to support you with delivering our qualifications. Get in touch with us via e-mail or telephone.