2021/2022 Adaptations to Vocational and Other General Qualifications Published
We have published details of adaptations to the assessment of our vocational and other general (non-GCSE/GCE) qualifications for the 2021/22 academic year. View the adaptations here.
Level 3 Applied Diploma In Medical Science Specification
Download
Level 3 Applied Certificate In Medical Science Specification
Download
Latest Examiners' Report
Download
Why choose Eduqas?
Only 2 examination papers


Pre-release material accompanies each examination


Available in two qualification sizes


Context-led approach


Internal and external assessment
The Department for Education (DfE) has confirmed that those qualifications approved for inclusion in the 2020 performance tables will also be included in performance tables for 2021 and 2022.View the DfE 2020 Performance Tables list here.
Read more
Read less
Upcoming Courses
On Demand Webinars
Materials from previous events
Level 3 Medical Science - Briefing

To view the webinar you will need:
An up to date browser, such as Internet Explorer 8 (or later)
Adobe Connect and an Adobe plug-in installed
Use this link to download the software needed
(Please contact your IT Technician if you do not have the rights for your PC to install software)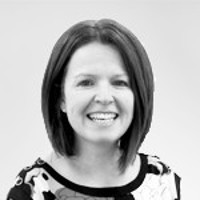 Have a question about Level 3 Medical Science?
Subject Officer
Our subject team is happy to help you with all your queries related to the teaching and learning of our specifications. Our Subject Officers are all former teachers and are here to support you with delivering our qualifications. Get in touch with us via e-mail or telephone.