Non-Examination Assessment 2022
Find out more about Ofqual's decisions on non-exam assessment for students entering qualifications in 2022 - here.
A Level Sociology Specification
Download
AS Level Sociology Specification
Download
Latest Examiners' Report
Download
Studying sociology must foster the development of critical and reflective thinking with a respect for social diversity. It must provide an awareness of the importance of social structure and social action in explaining social issues. Learners should be encouraged to develop their own sociological awareness through active engagement with the contemporary social world. The Eduqas AS & A level in Sociology encourages learners to: 
acquire knowledge and a critical understanding of contemporary social processes and social changes
appreciate the significance of theoretical and conceptual issues in sociological
debate
understand and evaluate sociological methodology and a range of research methods through active involvement in the research process
develop skills that enable individuals to focus on their personal identity, roles and responsibilities within society develop a lifelong interest in social issues.
The emphasis on skills makes this specification an excellent vehicle for the development of transferable capabilities which could be utilised by the learner in both academic and professional arenas alike. Some questions will allow learners to respond in non-prescriptive ways, to develop and demonstrate their "sociological imagination" through their commentary on sociological theories and evidence.
This specification guides teachers and learners towards the acquisition of knowledge and understanding of key sociological issues and debates. It is designed to encourage the development of higher order skills such as analysis and evaluation. Learners will be challenged to demonstrate their ability to use their sociological knowledge appropriately in the context of the demands of the questions.
We have manageable teaching content with ongoing support from our

 

subject specialists

 and 

regional support team.


Our assessments are clear and straightforward.


Accessible papers and mark schemes
Read more
Read less
Digital Resources
Books
Key Documents
Online Exam Review
These free digital resources support the teaching and learning of subjects offered by WJEC. Teachers will need to determine how they utilise the resources in the classroom to ensure their greatest effect. 
WJEC/EDUQAS ENDORSED TITLES
WJEC/EDUQAS NON-ENDORSED TITLES
Access a collection of interactive units that bring together a number of elements including general data, exam questions, their marking schemes and examiner comments, which will lead you through a review of exam questions.
Upcoming Courses
On Demand Webinars
Materials from previous events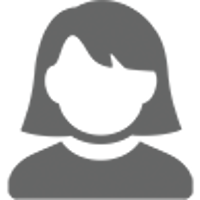 Have a question about AS/A Level Sociology?
Subject Officer
Our subject team is happy to help you with all your queries related to the teaching and learning of our specifications. Our Subject Officers are all former teachers and are here to support you with delivering our qualifications. Get in touch with us via e-mail or telephone.