E-submission via SURPASS
This subject uses e-submission via SURPASS. For information on e-submission and a video walk through guide to the process of uploading files please visit our e-submission page.
The Listening Paper Recording Audio files can be found under 'Resources / Key documents / Listening Paper Recordings'.
The Eduqas A level & As level in Spanish provides an engaging and exciting opportunity for students to build on their previous study of Spanish. Through social, intellectual, historical and political cultural themes students will be able to develop their linguistic knowledge and cultural understanding of the countries/communities where the language is spoken. An opportunity to study literature and film will allow students to undertake a deeper analysis of language structures and increase their cultural awareness as part of an integrated approach to language learning. A strong focus is placed on building students' confidence and fluency in spoken Spanish using relevant and topical themes. The requirement to research an area of personal interest related to the country/communities where Spanish is spoken will enhance students' cultural appreciation and enable them to gain a greater awareness of intercultural differences.

This A level in Spanish will enable learners to:
enhance their linguistic skills and promote and develop their capacity for critical
thinking on the basis of their knowledge and understanding of the language, culture and society of the countries/communities where the language is spoken
develop control of the language system to convey meaning, using spoken and
written skills, including an extended range of vocabulary, for both practical and
intellectual purposes as increasingly confident, accurate and independent users of the language
develop their ability to interact effectively with users of the language in speech and in writing, including through online media
develop language learning skills and strategies, including communication strategies to sustain communication and build fluency and confidence
engage critically with intellectually stimulating texts, films and other materials in the original language, developing an appreciation of sophisticated and creative uses of the language and understanding them within their cultural and social context
develop knowledge about matters central to the society and culture, past and
present, of the countries/communities where the language is spoken
mediate between cultures and between speakers of the language and speakers of English
foster their ability to learn other languages
equip themselves with transferable skills such as autonomy, resourcefulness,
creativity, critical thinking, and linguistic, cultural and cognitive flexibility that will enable them to proceed to further study or to employment
develop their capacity for critical and analytical thinking through the language of study
develop as independent researchers through the language of study.
Read more
Read less
Digital Resources
Online Exam Review
These free digital resources support the teaching and learning of subjects offered by WJEC. Teachers will need to determine how they utilise the resources in the classroom to ensure their greatest effect. 
Welcome to the WJEC's Online Exam Review website. Here you will find a collection of interactive units that bring together a number of elements including general data, exam questions, their marking schemes and examiner comments, which will lead you through a review of exam questions.
Upcoming Courses
On Demand Webinars
Materials from previous events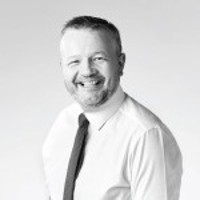 Have a question about AS/A Level Spanish?
Subject Officer
Our subject team is happy to help you with all your queries related to the teaching and learning of our specifications. Our Subject Officers are all former teachers and are here to support you with delivering our qualifications. Get in touch with us via e-mail or telephone.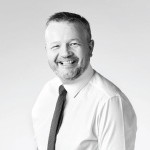 Key Dates
2022
18
Aug
AS/A level Results Day 2022