More and more teachers are choosing Eduqas – find out why!
Interested in switching? Download our free Guide to switching for everything you need to know.
Choose Eduqas and you'll benefit from:
Direct access to our subject specialist for support and guidance
Straightforward specification with clear amplification
Access to numerous free resources and guidance for teachers including:
Free editable digital textbook with learning activities specifically written for the qualification,
over 500 pages of content and learning activities. Use it as a basis to create personalised
classroom presentations, classroom and homework activities
Editable course outline to be used to develop schemes of work
Learner tick list to chart progress
Exam command words guide and poster
Editable glossary of key terms
Quantitative skills support booklet and activities
Guidance for teaching
Hodder textbook, teacher guide and revision guide written for our specification
Need further information?
You can also find out more about our package of support including free teaching and learning resources, direct access to subject-specialists, expert-led CPD, and regional support team on our 'Switch to Us' pages.
---
The Eduqas Business GCSE introduces learners to the business world, empowering them to develop as commercially minded and enterprising individuals.

Throughout GCSE Business, learners will have the opportunity to develop a wide range of skills, enabling them to use business information critically, to develop arguments, to make justified decisions and to prepare them for further study and career pathways.

The Eduqas GCSE in Business encourages learners to:
Know and understand business concepts, business terminology, business objectives, the integrated nature of business activity and the impact of business on individuals and wider society.
Apply knowledge and understanding to contemporary business issues and to
different types and sizes of businesses in local, national and global contexts.
Develop as enterprising individuals with the ability to think commercially and
creatively to demonstrate business acumen, and draw on evidence to make
informed business decisions and solve business problems.
Develop as effective and independent learners, and as critical and reflective thinkers with enquiring minds.
Use an enquiring, critical approach to make informed judgements.
Investigate and analyse real business opportunities and issues to construct well‐
argued, well‐evidenced, balanced and structured arguments, demonstrating their depth and breadth of understanding of business.
Develop and apply quantitative skills relevant to business, including using and interpreting data.
Download Eduqas GCSE Business specification at the top of this page to learn more. We also have a wealth of resources available here for both teachers and learners, from GCSE Business past papers and revision tools, to free digital teaching resources and training opportunities.
Clear and straightforward assessment strategy


Content covering digital marketing, social media, globalisation, supply chain management and international trade


Decision making fluidly dispersed throughout the specification
Read more
Read less
Digital Resources
Books
Online Exam Review
Discover FREE Digital Resources!
Unlock your learners' potential with an impressive range of FREE digital resources, teaching tools and materials.
WJEC/CBAC ENDORSED TITLES
NON-ENDORSED TITLES
Access a collection of interactive units that bring together a number of elements including general data, exam questions, their marking schemes and examiner comments, which will lead you through a review of exam questions.
Upcoming Courses
On Demand Courses
Materials from previous events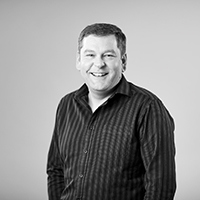 Have a question about GCSE Business?
Subject Officer
Our subject team is happy to help you with all your queries related to the teaching and learning of our specifications. Our Subject Officers are all former teachers and are here to support you with delivering our qualifications. Get in touch with us via e-mail or telephone.