The Eduqas GCSE Electronics qualification provides learners with a broad, coherent, satisfying and worthwhile course of study.
By developing core skills and providing ample opportunities for practical work, the GCSE Electronics specification encourages learners to develop confidence in, and a positive attitude towards, electronics.
Throughout, the focus is to build up all the knowledge, understanding and skills required to ensure progression from Key Stage 3 national curriculum science and mathematics requirements and progression to AS and A level. 
Assessment for the Electronics GCSE consists of two written examinations and a practical assessment. 

We provide a range of digital resources for both educators and learners, including GCSE Electronics past papers, digital teaching resources, and resources to aid GCSE Electronics revision, such as our exam walk throughs.

To learn more about the Eduqas Electronics GCSE, download the course specification from the menu above.
Why choose Eduqas?
Only examination board offering GCSE, AS and A level qualifications in Electronics
Maintained coursework as 20% of the assessment
Direct access to subject specialists
Unlimited access to free resources including Electronics eBooks for both AS and A Level and a Question Bank
Face-to-face professional learning courses
Support from our regional representatives
Read more
Read less
Digital Resources
Books
Online Exam Review
These free digital resources support the teaching and learning of subjects offered by WJEC. Teachers will need to determine how they utilise the resources in the classroom to ensure their greatest effect. 
Access a collection of interactive units that bring together a number of elements including general data, exam questions, their marking schemes and examiner comments, which will lead you through a review of exam questions.
Upcoming Courses
On Demand Courses
Materials from previous events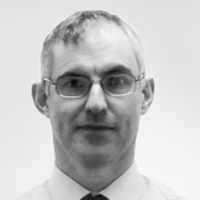 Have a question about GCSE Electronics?
Subject Officer
Our subject team is happy to help you with all your queries related to the teaching and learning of our specifications. Our Subject Officers are all former teachers and are here to support you with delivering our qualifications. Get in touch with us via e-mail or telephone.