AS/A Level English Language
| | |
| --- | --- |
| | English Language Resource Guide - This booklet provides an overview of the support, guidance and resources available to those teaching the Eduqas GCE English Language specification across our suite of websites. |
The Eduqas A level in English language encourages learners to develop their interest and enjoyment of English as they:
develop and apply their understanding of the concepts and methods appropriate for the analysis and study of language.
explore data and examples of language in use.
engage creatively and critically with a varied programme for the study of English.
develop their skills as producers and interpreters of language.
independently investigate language in use.
This specification is designed to foster learners' independence as they explore English language in a variety of contexts. It provides learners with opportunities to develop a wide and deep knowledge of the systems of the English language and of issues relating to language and its uses. Throughout this course learners are presented with opportunities to develop their own creativity, both in the ways they think about language and in the ways they develop expertise in using language to communicate in different ways.
Any requirements set for entry to a course following this specification are at the discretion of centres. It is reasonable to assume that many learners will have achieved qualifications equivalent to Level 2 at KS4. Skills in Numeracy/Mathematics, Literacy/English and Information Communication Technology will provide a good basis for progression to this Level 3 qualification. This specification builds on the knowledge, understanding and skills established at GCSE English Language.
This specification provides a suitable foundation for the study of English language or a related area through a range of higher education courses, progression to the next level of vocational qualifications or employment. In addition, the specification provides a coherent, satisfying and worthwhile course of study for learners who do not progress to further study in this subject.
Broad coverage of aspects of language study to meet the interests of all learners.


Promotes coherent pedagogical approach to delivering the specification.


Opportunities to apply knowledge of language levels across components.
Read more
Read less
Digital Resources
Online Exam Review
Discover FREE Digital Resources!
Unlock your learners' potential with an impressive range of FREE digital resources, teaching tools and materials.
Access a collection of interactive units that bring together a number of elements including general data, exam questions, their marking schemes and examiner comments, which will lead you through a review of exam questions.
Upcoming Courses
On Demand Courses
Materials from previous events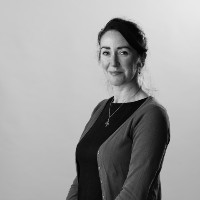 Have a question about AS/A Level English Language?
Subject Officer
Our subject team is happy to help you with all your queries related to the teaching and learning of our specifications. Our Subject Officers are all former teachers and are here to support you with delivering our qualifications. Get in touch with us via e-mail or telephone.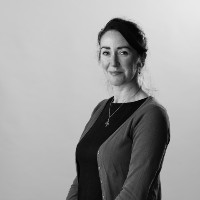 Key Dates
2024
21
Feb
Summer 2024 Series: Last date for receipt of entries
18
Mar
Summer 2024 Series: Last date for entry amendments without late fees
01
Apr
WJEC Internal Assessment Mark Input System (IAMIS) open for submission of NEA marks