Adaptations 2022
Find out more about Ofqual/DfE's decisions about adaptations in summer 2022 here. Information about the adaptations for summer 2022 in this qualification can be found below.
The Eduqas GCSE in English literature encourages learners to develop knowledge and skills in reading, writing and critical thinking. It provides learners with opportunities to read widely for pleasure across a range of high quality texts in the genres of prose, poetry and drama and to develop an understanding of how literature is both rich and influential. It enables learners to make connections across their reading and develop a clear understanding of literary works and also prepares them for the study of literature at a higher level. This GCSE in English literature enables students to:
· Read a wide range of classic literature fluently and with good understanding, and make connections across their reading
· Read in depth, critically and evaluatively, so that they are able to discuss and explain their understanding and ideas
· Develop the habit of reading widely and often
· Appreciate the depth and power of the English literary heritage
· Write accurately, effectively and analytically about their reading, using Standard English
· Acquire and use a wide vocabulary, including the grammatical terminology and other literary and linguistic terms they need to criticise and analyse what they read.
It builds on the tradition and reputation Eduqas has established for clear, reliable assessment supported by straightforward, accessible guidance and administration.
The specification has been developed in consultation with practising teachers, senior examiners, and subject and assessment experts.
In developing this specification, Eduqas has been mindful to include the following features:
· Flexibility in the choice of texts to be studied
· A Eduqas produced poetry anthology
· Straightforward wording of questions
· Opportunities for breadth of study
· Analysis of unseen poetry
· Opportunities for close analysis of texts
· Opportunities for extended essay responses.
In designing this specification, careful consideration of length of examination time and the number of question papers has resulted in a balance between robust assessment and manageability. Varied question types and clear rubric aim to make this untiered assessment accessible to students of different abilities.
This specification builds on subject content which is typically taught at key stage 3 and provides a suitable foundation for the study of English literature at either AS or A level.
| | |
| --- | --- |
| | English Literature Resource Guide - This booklet provides an overview of the support, guidance and resources available to those teaching the Eduqas GCSE English Literature specification across our suite of websites. |
Co-teachability across GCSE English Language and GCSE English Literature with supporting

 

co-teachability resource.

Our source-based questions allow for a variety of teaching approaches that enable teachers to differentiate and allow students to approach the task in the way that suits them best.

Our sourced based response question stems are straightforward.

Marked exemplar available from our

Online Exam Review website.
Read more
Read less
Digital Resources
Books
Online Exam Review
Access FREE Digital Resources!
Unlock your learners' potential with an impressive range of FREE digital resources, teaching tools and materials on our Resources Website.
You can also access a range of handy 'Resources for Teachers' via our Key Documents.
Discover FREE Digital Resources!
Unlock your learners' potential with an impressive range of FREE digital resources, teaching tools and materials.
WJEC/EDUQAS ENDORSED TITLES
WJEC/EDUQAS NON-ENDORSED TITLES
Access a collection of interactive units that bring together a number of elements including general data, exam questions, their marking schemes and examiner comments, which will lead you through a review of exam questions.
Upcoming Courses
On Demand Webinars
Materials from previous events
Please visit our secure website to view training materials for this subject.
TeachMeet - Reading Resilience: Introducing Strategies through Early Modern English - Student Resource
GCSE English Literature - New Centre Briefing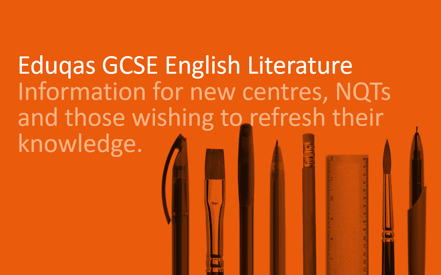 Developing English Language
Webinar: Teaching the novel and unseen prose

Webinar: Teaching grammar

Webinar: Cognitive acceleration

To view the webinar you will need:
An up to date browser, such as Internet Explorer 8 (or later)
Adobe Connect and an Adobe plug-in installed
Use this link to download the software needed
(Please contact your IT Technician if you do not have the rights for your PC to install software)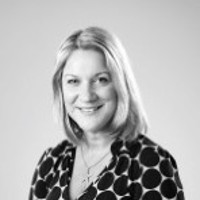 Have a question about GCSE English Literature ?
Subject Officer
Our subject team is happy to help you with all your queries related to the teaching and learning of our specifications. Our Subject Officers are all former teachers and are here to support you with delivering our qualifications. Get in touch with us via e-mail or telephone.

Key Dates
2022
25
Aug
GCSE Results Day 2022