Arrangements for AS/A level Geology fieldwork
The Eduqas AS & A level in Geology provides a comprehensive coverage of the knowledge and understanding required for the study of the Earth, its structures, evolution and dynamics. The core aspects of this specification introduce eight geological concepts:
elements, minerals and rocks
surface and internal processes of the rock cycle
time and change
Earth structure and global tectonics
rock forming processes
rock deformation
past life and past climates
Earth materials and natural resources. There are five themes which develop and apply the knowledge and understanding of the core content. These are:
geohazards
geological map applications
Quaternary geology
geological evolution of Britain
geology of the lithosphere. Learners following this specification are introduced to Key Ideas which provide a framework for study. This specification encourages learners to: • develop essential knowledge and understanding of different areas of geology and how they relate to each other, to include civil engineering, engineering geology, hydrogeology, mining geology and petroleum geology
develop through critical practice the skills, knowledge and understanding of scientific methods as applied in geology through a practical endorsement • develop competence and confidence in selecting, using and evaluating a range of quantitative and qualitative skills and approaches, (including observing, collecting and analysing geo-located field data, and investigative, mathematical and problem solving skills) and applying them as an integral part of their geological studies • understand how society makes decisions about geological issues and how geology contributes to the success of the economy and society.
This specification contains both core and non-core content as specified by the Department for Education (DfE) GCE A level subject content for geology. The purpose of the non-core content is for learners to:
develop and apply their core knowledge and understanding
use their core and non-core knowledge and understanding synoptically
enrich their understanding of core concepts through an exploration of the chosen non-core areas
be introduced to the wider context of geoscience in preparation for progression to higher education
be exposed to current areas of research where new discoveries may revise our understanding of geological phenomena. The Eduqas A level in Geology places problem solving at the heart of learning. Learners are encouraged to respond to geological information in both familiar and novel situations in the laboratory and in the field. Learners should be able to apply their knowledge and understanding of the contents of this specification by exploring contexts and situations that are not explicitly indicated in the specification, reflecting the skills demanded by those engaged in the study of geology, and other disciplines, beyond A level. The specification lends itself to a variety of teaching and learning styles and offers learners of all abilities an enjoyable and positive learning experience. Practical work within the specification is vitally important in developing a conceptual understanding of many topics and it enhances the experience and enjoyment of geology.
Any requirements set for entry to a course following this specification are at the discretion of centres. It is reasonable to assume that many learners will have achieved qualifications equivalent to Level 2 at KS4. Skills in Numeracy/Mathematics, Literacy/English and Information Communication Technology will provide a good basis for progression to this Level 3 qualification. This specification builds on the knowledge, understanding and skills established at GCSE geology.
Places problem solving at the heart of learning


Increased emphasis on application of geological principles
Philosophy of our qualification is unchanged


Unlimited access to free resources
Direct access to Subject specialists


Face-to-face professional learning courses


Support from our Regional Representatives
Read more
Read less
Digital Resources
Online Exam Review
Discover FREE Digital Resources!
Unlock your learners' potential with an impressive range of FREE digital resources, teaching tools and materials.
Access a collection of interactive units that bring together a number of elements including general data, exam questions, their marking schemes and examiner comments, which will lead you through a review of exam questions.
Upcoming Courses
On Demand Webinars
Materials from previous events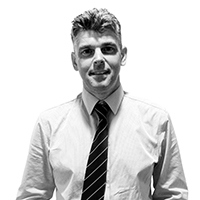 Have a question about AS/A Level Geology?
Subject Officer
Our subject team is happy to help you with all your queries related to the teaching and learning of our specifications. Our Subject Officers are all former teachers and are here to support you with delivering our qualifications. Get in touch with us via e-mail or telephone.
Matthew Roberts

029 2240 4253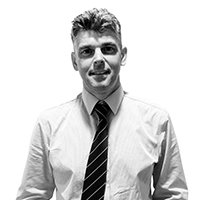 Key Dates
2022
18
Aug
AS/A level Results Day 2022