Adaptations 2022
Find out more about Ofqual/DfE's decisions about adaptations in summer 2022 here. Information about the adaptations for summer 2022 in this qualification can be found below.
The Eduqas GCSE in History encourages learners to: develop their interest in and enthusiasm for history and an understanding of its intrinsic value and significance
develop and extend their knowledge and understanding of specific historical events, periods and societies
acquire an understanding of different identities, including their own, within a society and an appreciation of social, cultural, religious and ethnic diversity
build on their understanding of the past and the diversity of human experience through experiencing a broad and balanced course of study
improve as effective, independent and resilient learners and as critical and reflective thinkers through a process of historical enquiry
develop the ability to ask relevant and considered questions about the past and to investigate historical issues critically
acquire an understanding of the nature of historical study, for example, that history is concerned with judgements based on available evidence and that some historical judgements may be more valid than others
develop their use and understanding of historical terms, concepts and skills
develop the ability to construct valid and realistic historical claims by using a range of sources in context
develop a critical appreciation of the concept of historical significance and why some people, events and developments are seen as historically significant
develop a critical appreciation of how and why different interpretations have been constructed about historically significant people, events and developments
make links and draw comparisons within and/or across different periods and aspects of the past
organise and communicate their historical knowledge and understanding in different ways, arguing a case and reaching substantiated judgements
create their own structured accounts, selecting organising and communicating their knowledge and understanding in written narratives
create their own balanced, reasoned and well substantiated extended responses.
The Eduqas GCSE in History is attractive, giving learners the opportunity to study:
history from three eras: Medieval (500-1500), Early Modern (1450-1750) and Modern (1700-present day)
Specific aspects of the past in depth (short term), and breadth (medium and long term) history in three geographical contexts: local, British and European and/or Wider World settings continuity, change, cause, consequence, significance and similarity and difference over different periods of time both short term, medium term and long term the nature and purpose of history as a discipline.
The structure of the specification is distinctive, giving learners the opportunity to study history in depth and in breadth. The structure of the GCSE history course allows learners to make a clear distinction between the study of history in the short term and the medium and long term. It provides, therefore, a substantial programme of study.
At the same time it actively encourages connections between different periods and eras in history, and as such represents a coherent programme of study.
Access to our Sample Assessment Materials

 and detailed 

Guidance for Teachers document.


A range of sample responses for a variety of questions from both components.
Read more
Read less
Digital Resources
Books
Key Documents
Online Exam Review
Discover FREE Digital Resources!
Unlock your learners' potential with an impressive range of FREE digital resources, teaching tools and materials.
WJEC/EDUQAS ENDORSED TITLES
WJEC/EDUQAS NON-ENDORSED TITLES
Access a collection of interactive units that bring together a number of elements including general data, exam questions, their marking schemes and examiner comments, which will lead you through a review of exam questions.
Upcoming Courses
On Demand Webinars
Materials from previous events
More events coming soon. Make sure you sign up for updates to know when dates are released.
Training and Guidance for Summer 2021
WJEC Eduqas has produced Professional Learning training and guidance packs to support the application of marking schemes and grading.  These view on-demand materials offer expert instruction from senior Eduqas examiners and include marking exemplar and grading exemplar. These materials aim to:
develop your understanding in applying the marking schemes
improve your confidence in awarding marks accurately
exemplify the characteristics of learner responses at differing levels of achievement
provide guidance on how to grade learner evidence.
These materials are suitable for all teachers who need guidance in marking and grading this qualification, and Heads of Department who wish to internally moderate their team's marking.
These materials are now available for you to access as many times as you wish from our secure website here.
Upcoming Professional Learning Events
There are no live events currently scheduled for this qualification. 
Our annual programme is published and open for bookings during the summer term. Sign up for the latest updates here.
Materials from previous courses can be found on the Secure website and/or under the Materials tab.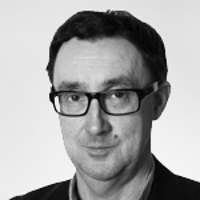 Have a question about GCSE History?
Subject Officer
Our subject team is happy to help you with all your queries related to the teaching and learning of our specifications. Our Subject Officers are all former teachers and are here to support you with delivering our qualifications. Get in touch with us via e-mail or telephone.