Withdrawal of Unit 4
The final assessment opportunity for Unit 4: Strategies and Decision Making for Retail Organisations will be Summer 2022.
Level 3 Business Applied Certificate in Business
Download
Level 3 Business Applied Diploma Specification
Download
Latest Examiners' Report
Download
An understanding of the business world is relevant to most job roles within the United Kingdom's economy. This Eduqas Level 3 Applied Certificate in Business qualification for England and Wales is designed to provide learners with the underpinning knowledge, understanding and skills associated with business activities. It will prompt research, investigation and review of many aspects of business, to promote an awareness of the career opportunities available. This is an Applied General qualification. This means it is designed both to support learners progressing to university, and to provide learners with the requisite skills and knowledge to enter the world of work in their chosen sector. It has been designed to offer exciting and interesting experiences that focuses on applied learning, i.e. learning through the acquisition of knowledge and understanding in purposeful contexts linked to the local, regional and national business environment.
The qualification would support learners' progression from any study at Level 2, particularly GCSEs in subjects such as Business Studies and Law.
There are no formal entry requirements for this qualification. It is designed to be delivered over one or two years, and is likely to be studied by 16-19 year olds in schools or colleges alongside GCE A Levels, as part of a programme of study with other Level 3 Vocational Qualifications, or Welsh Baccalaureate. One purpose of the Eduqas Level 3 Applied Certificate in Business is to use this qualification to support access to higher education degree courses.
Why choose Eduqas?
Clear and straightforward assessment strategy


Decision making fluidly dispersed throughout the specification
WJEC Eduqas developed the Level 3 Certificate and Diploma in Business qualifications with the first teaching in September 2018. We have worked with the teaching community, education professionals and subject specialists to develop these new Level 3 Applied Business qualifications.
The Applied Certificate and Diploma in Business are on the DfE 2020 Performance Tables. The Department for Education (DfE) has confirmed that those qualifications approved for inclusion in the 2020 performance tables will also be included in performance tables for 2021 and 2022.  View the DfE 2020 Performance Tables here.
Read more
Read less
Digital Resources
Books
Key Documents
Discover FREE Digital Resources!
Unlock your learners' potential with an impressive range of FREE digital resources, teaching tools and materials.
There are no endorsed textbooks available for this qualification. 
Courses
Materials
Webinars
Please visit our secure website to view training materials for this subject.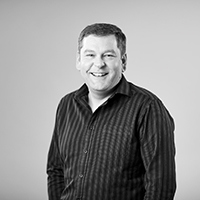 Have a question about Level 3 Business?
Subject Officer
Our subject team is happy to help you with all your queries related to the teaching and learning of our specifications. Our Subject Officers are all former teachers and are here to support you with delivering our qualifications. Get in touch with us via e-mail or telephone.