The UK government has announced that there will be no formal GCSE, AS or A level exams in summer 2021, and Ofqual is consulting on assessment arrangements. Find out more about how you can have your say here
Please note that summary of assessment sheets remain on our qualifications pages as content and NEA information is still relevant.
A Level Media Studies Specification
Download
AS Media Studies Specification
Download
Latest Examiners' Report
Download
November series update 
NEA will not be available in the November series and therefore assessment will only be via the externally set and marked examination, as per Ofqual's consultation decision report.
Please see deadline for entries.  If no centre has made entries for the qualification by the entry deadline, the exams will be withdrawn and the qualification will no longer be available in the November series.
A choice of options for production


A choice of options for the set products/texts


Topics and products/texts chosen to appeal to students


Creative work which is central to the course


Unlimited access to free resources


Face-to-face professional learning courses
Uniform design across GCSE, AS and A level to allow for coherent progression


Flexibility for teachers to choose relevant and appropriate texts/products


Direct access to Subject specialists


Support from our Regional Representatives
Read more
Read less
Digital Resources
Books
Key Documents
Online Exam Review
Discover FREE Digital Resources!
Unlock your learners' potential with an impressive range of FREE digital resources, teaching tools and materials.
WJEC/EDUQAS ENDORSED TITLES
WJEC/EDUQAS NON-ENDORSED TITLES
Access a collection of interactive units that bring together a number of elements including general data, exam questions, their marking schemes and examiner comments, which will lead you through a review of exam questions.
Upcoming Professional Learning Events
There are no events currently scheduled for this qualification. 
Our annual programme is published and open for bookings during the summer term. Sign up for the latest updates here.
Materials from previous courses can be found on the Secure website and/or under the Materials tab.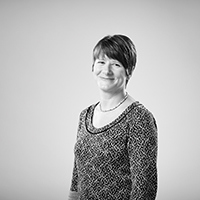 Have a question about AS/A Level Media Studies?
Subject Officer
Our subject team is happy to help you with all your queries related to the teaching and learning of our specifications. Our Subject Officers are experienced teachers and are here to support you with delivering our qualifications. Get in touch with us via e-mail or telephone.