The Eduqas GCSE in Religious Studies aims to:
Develops learners' knowledge and understanding of religions and non-religious beliefs, such as atheism and humanism
Develops learners' knowledge and understanding of religious beliefs, teachings, practices, and sources of wisdom and authority, including through their reading of
key religious texts, other texts, and scriptures of the religions they are studying
Develops learners' ability to construct well-argued, well-informed, balanced and structured written arguments, demonstrating their depth and breadth of understanding of the subject
Provides opportunities for learners to engage with questions of belief, value, meaning, purpose, truth, and their influence on human life
Challenges learners to reflect on and develop their own values, beliefs and attitudes in the light of what they have learnt and contributes to their preparation for adult life in a pluralistic society and global community.
Following this specification will enable learners to:
Deepen their understanding of the relationship between people
Become informed about common and divergent views within traditions in the way beliefs and teachings are understood and expressed
Demonstrate knowledge and understanding of the fact that religious traditions of Great Britain are, in the main, Christian
Understand that religious traditions in Great Britain are diverse and include the following religions: Christianity, Buddhism, Hinduism, Islam, Judaism and Sikhism, as well as non-religious beliefs, such as atheism and humanism.
Eduqas GCSE Religious Studies takes a distinctive issues based approach to the study of religious, philosophical and ethical studies in the modern world. The course will also enable learners to gain knowledge and understanding of two religions. Following up from this a student may go on to study A level religious studies.
| | |
| --- | --- |
| Why choose Eduqas? |   |
| An introduction to Route A | An introduction to Route B |
| Further guidance based on CPD materials - Route A | Further guidance based on CPD materials – Route B |
Direct access to an experienced subject specialist, via email or phone, with no call centres.


Access to our free digital resources website which hosts a wealth of free material including a glossary of key terms, example schemes of learning and a booklet containing all textual references that appear in the specifications.


Textbooks are available to support the teaching of our specifications.
Read more
Read less
Digital Resources
Books
Online Exam Review
These free digital resources support the teaching and learning of subjects offered by WJEC. Teachers will need to determine how they utilise the resources in the classroom to ensure their greatest effect. 
WJEC/EDUQAS ENDORSED TITLES
WJEC/EDUQAS NON-ENDORSED TITLES
Access a collection of interactive units that bring together a number of elements including general data, exam questions, their marking schemes and examiner comments, which will lead you through a review of exam questions.
Upcoming Courses
Materials from previous events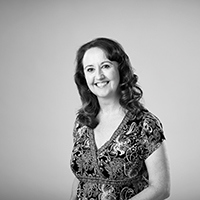 Have a question about GCSE Religious Studies?
Subject Officer
Our subject team is happy to help you with all your queries related to the teaching and learning of our specifications. Our Subject Officers are all former teachers and are here to support you with delivering our qualifications. Get in touch with us via e-mail or telephone.