Important information is provided for teachers each month via circulars on our secure website (please ask your Examinations Officer for details). Please see the September circular for information regarding the Component 1 stimulus material.
GCSE Drama FAQs
View the GCSE Drama FAQs here.
Our Eduqas GCSE Drama qualification is an exciting, inspiring and practical course. The specification promotes involvement in and enjoyment of drama, as performers and/or designers. Learners will also attend live theatre performance allowing them to become informed and thoughtful audience members.
By taking part in all these activities, learners will develop a range of essential life skills which will help them succeed in any career they choose.
The Eduqas GCSE in Drama offers a broad and coherent course of study which enables learners to:
apply knowledge and understanding when making, performing and responding to drama
explore performance texts, understanding their social, cultural and historical context including the theatrical conventions of the period in which they were created
develop a range of theatrical skills and apply them to create performances
work collaboratively to generate, develop and communicate ideas
develop as creative, effective, independent and reflective learners able to make informed choices in process and performance
contribute as an individual to a theatrical performance
reflect on and evaluate their own work and that of others
develop an awareness and understanding of the roles and processes undertaken in contemporary professional theatre practice
adopt safe working practices.
The Eduqas Drama GCSE is an exciting, inspiring and practical course. The specification promotes involvement in and enjoyment of drama, as performers and/or designers. Additionally, it provides opportunities to attend live theatre performances and to develop skills as informed and thoughtful audience members.
Learners will investigate a practitioner or genre of drama, work collaboratively to develop ideas to communicate meaning and experiment with dramatic conventions, forms and techniques to produce and realise a piece of original theatre. They will also have the opportunity to participate in the performance of an extract from a play text. Learners will demonstrate their knowledge and understanding of drama, including their ability to interpret texts for performance, in a written examination. However, in preparation for this assessment, learners are encouraged to study their chosen text practically as a performer, designer and director.
This specification builds on subject content which is typically taught at key stage 3 and provides a suitable foundation for the study of drama at either AS or A level. In addition, the specification provides a coherent, satisfying and worthwhile course of study for learners who do not progress to further study in this subject.
---
E-Submission
This subject uses e-submission for the submission of candidate work to EDUQAS for moderated or assessed units/components. For more information and guidance on the process please visit the e-submission webpage
---
Why choose Eduqas?
Learners are given the opportunity to develop their appreciation of drama as actors, designers and directors, developing a wide range of key skills throughout their study through carefully selected texts.




Through the use of practical work, learners will be able to concentrate on areas of drama which best suit their ability and skills such as acting or design.




Teachers have the opportunity to teach the artistic intentions of theatre practitioners and/or theatre companies which are best suited to their learners.
Read more
Read less
Digital Resources
Books
Online Exam Review
Discover FREE Digital Resources!
Unlock your learners' potential with an impressive range of FREE digital resources, teaching tools and materials.
WJEC/EDUQAS ENDORSED TITLES
WJEC/EDUQAS NON-ENDORSED TITLES
Online Exam Review – gain access to general data, exam questions, marking schemes and examiner comments.
Upcoming Courses
On Demand Courses
Materials from previous events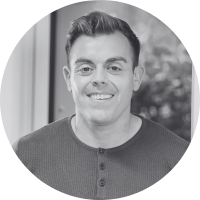 Have a question about GCSE Drama ?
Subject Officer
Our subject team is happy to help you with all your queries related to the teaching and learning of our specifications. Our Subject Officers are all former teachers and are here to support you with delivering our qualifications. Get in touch with us via e-mail or telephone.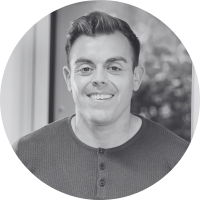 Key Dates
2023
13
Oct
Deadline for Component 2 Examiner visit form to be submitted
2024
22
Jan
Examiner visit for Component 2 window open
24
Mar
Component 1 submission deadline