AS/A Level English Literature
Adaptations 2022
Find out more about Ofqual/DfE's decisions about adaptations in summer 2022 here. In line with those decisions we will be providing advance information about the focus of the content of the summer 2022 exam(s) in this subject. DfE has confirmed that advance information will be provided by 7 February 2022 at the latest. DfE has also decided to retain the flexibility for advance information to be deployed at other points ahead of 7 February 2022 if circumstances require. At least a week's notice will be given if DfE decides that advance information will be released earlier than 7 February 2022.
A Level English Literature Specification
Download
AS Level English Literature Specification
Download
Latest Examiners' Report
Download
| | |
| --- | --- |
| | English Literature Resource Guide - This booklet provides an overview of the support, guidance and resources available to those teaching the Eduqas GCE English Literature specification across our suite of websites. |
The Eduqas AS & A level in English literature courses encourage learners to develop their interest in and enjoyment of literature and literary studies as they:
read widely and independently both set texts and others that they have selected for themselves
engage critically and creatively with a substantial body of texts and ways of responding to them
develop and effectively apply their knowledge of literary analysis and evaluation
explore the contexts of the texts they are reading and others' interpretations of them
undertake independent and sustained studies to deepen their appreciation and understanding of English literature, including its changing traditions.
This specification is based on a conviction that the study of literature should encourage enjoyment of literary studies based on an informed personal response to a range of texts.
It provides learners with an introduction to the discipline of advanced literary studies and presents opportunities for reading widely and for making creative and informed responses to each of the major literary genres of poetry, prose and drama.
This specification offers three components in discrete genres of study: poetry, drama and prose to allow learners to focus on the conventions and traditions of each genre in turn. A further component offers unseen prose and poetry to allow learners to focus separately on applying the skills of literary analysis acquired during the course as a whole.
This specification builds on the knowledge, understanding and skills established at GCSE English Literature.
It introduces learners to the discipline of advanced literary studies and requires reading of the major literary genres of poetry, prose and drama. This specification extends these studies in breadth and depth, further developing learners' ability to analyse, evaluate and make connections. In so doing, this specification provides a suitable foundation for the study of English literature.
A dynamic, integrated approach to linear assessment, sharing skills across the components.


Opportunities to develop candidates' independent reading and study.


Each component is clearly organised with different papers for poetry, for drama, for unseen texts and for prose.
Read more
Read less
Digital Resources
Key Documents
Online Exam Review
Discover FREE Digital Resources!
Unlock your learners' potential with an impressive range of FREE digital resources, teaching tools and materials.
Access a collection of interactive units that bring together a number of elements including general data, exam questions, their marking schemes and examiner comments, which will lead you through a review of exam questions.
Upcoming Courses
On Demand Webinars
Materials from previous events
English Literature GCE - Mark like an Examiner Component 1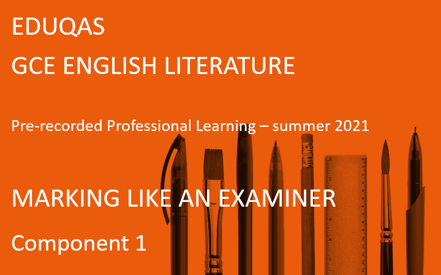 Access the additional resource materials here.
TeachMeet - Reading Resilience: Introducing Strategies through Early Modern English - Student Resource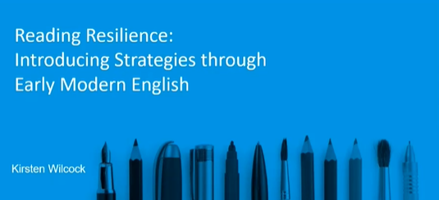 AS/A Level English Literature - Teaching and Learning

Developing English Language
Webinar: Teaching the novel and unseen prose

Webinar: Teaching grammar

Webinar: Cognitive acceleration

To view the webinars you will need:
An up to date browser, such as Internet Explorer 8 (or later)
Adobe Connect and an Adobe plug-in installed
Use this link to download the software needed
(Please contact your IT Technician if you do not have the rights for your PC to install software)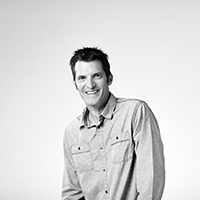 Have a question about AS/A Level English Literature?
Subject Officer
Our subject team is happy to help you with all your queries related to the teaching and learning of our specifications. Our Subject Officers are all former teachers and are here to support you with delivering our qualifications. Get in touch with us via e-mail or telephone.