Level 3 Food Science and Nutrition
2021/2022 Adaptations to Vocational and Other General Qualifications Published
We have published details of adaptations to the assessment of our vocational and other general (non-GCSE/GCE) qualifications for the 2021/22 academic year. View the adaptations here.
Level 3 Certificate in Food Science and Nutrition Specification
Download
Level 3 Diploma in Food Science and Nutrition Specification
Download
Latest Examiners' Report
Download
An understanding of food science and nutrition is relevant to many industries and job roles. Care providers and nutritionists in hospitals use this knowledge, as do sports coaches and fitness instructors. Hotels and restaurants, food manufacturers and government agencies also use this understanding to develop menus, food products and policies that that support healthy eating initiatives. Many employment opportunities within the field of food science and nutrition are available to graduates.
This is an Applied General qualification. This means it is designed primarily to support learners progressing to university. It is mainly designed for those wanting to pursue careers or learning in related areas such as the food industry production. The range of units available would support learners' progression from study at Level 2, but in particular GCSE`s in Food and Nutrition, Catering and Hospitality, Biology, Physical Education and Humanities.
By studying for this certificate alongside other relevant qualifications at Level 3 e.g. GCE Biology, Physical Education, Sociology, learners will gain the required knowledge to use the qualification to support entry to higher education courses
Why choose Eduqas?
Knowledge and understanding of all food safety and nutritional needs


Exciting and interesting experiences linked to the food production industry leads to many employment opportunities within this field
The Department for Education (DfE) has confirmed that those qualifications approved for inclusion in the 2020 performance tables will also be included in performance tables for 2021 and 2022.
View the DfE 2020 Performance Tables list here.
Read more
Read less
Digital Resources
Books
Key Documents
Online Exam Review
Discover FREE Digital Resources!
Unlock your learners' potential with an impressive range of FREE digital resources, teaching tools and materials.
WJEC/Eduqas ENDORSED TITLES
WJEC/Eduqas NON-ENDORSED TITLES
| | | |
| --- | --- | --- |
| Title | ISBN | Author/s |
| | 978-1-912820-70-2 | Anita Tull |
Access a collection of interactive units that bring together a number of elements including general data, exam questions, their marking schemes and examiner comments, which will lead you through a review of exam questions.
Upcoming Courses
On Demand Webinars
Materials from previous events
Upcoming Professional Learning Events
Training and Guidance for Summer 2021
WJEC Eduqas has produced Professional Learning training and guidance packs to support the application of marking schemes and grading.  These view on-demand materials offer expert instruction from senior Eduqas examiners and include marking exemplar and grading exemplar. These materials aim to:
develop your understanding in applying the marking schemes
improve your confidence in awarding marks accurately
exemplify the characteristics of learner responses at differing levels of achievement
provide guidance on how to grade learner evidence.
These materials are suitable for all teachers who need guidance in marking and grading this qualification, and Heads of Department who wish to internally moderate their team's marking.
These materials are now available for you to access as many times as you wish from our secure website here.
Upcoming Professional Learning Events
There are no live events currently scheduled for this qualification. 
Our annual programme is published and open for bookings during the summer term. Sign up for the latest updates here.
Materials from previous courses can be found on the Secure website and/or under the Materials tab.
Please visit our secure website to view training materials for this subject.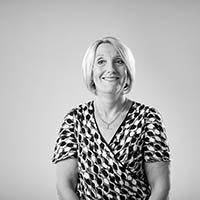 Have a question about Level 3 Food Science and Nutrition?
Subject Officer
Our subject team is happy to help you with all your queries related to the teaching and learning of our specifications. Our Subject Officers are all former teachers and are here to support you with delivering our qualifications. Get in touch with us via e-mail or telephone.